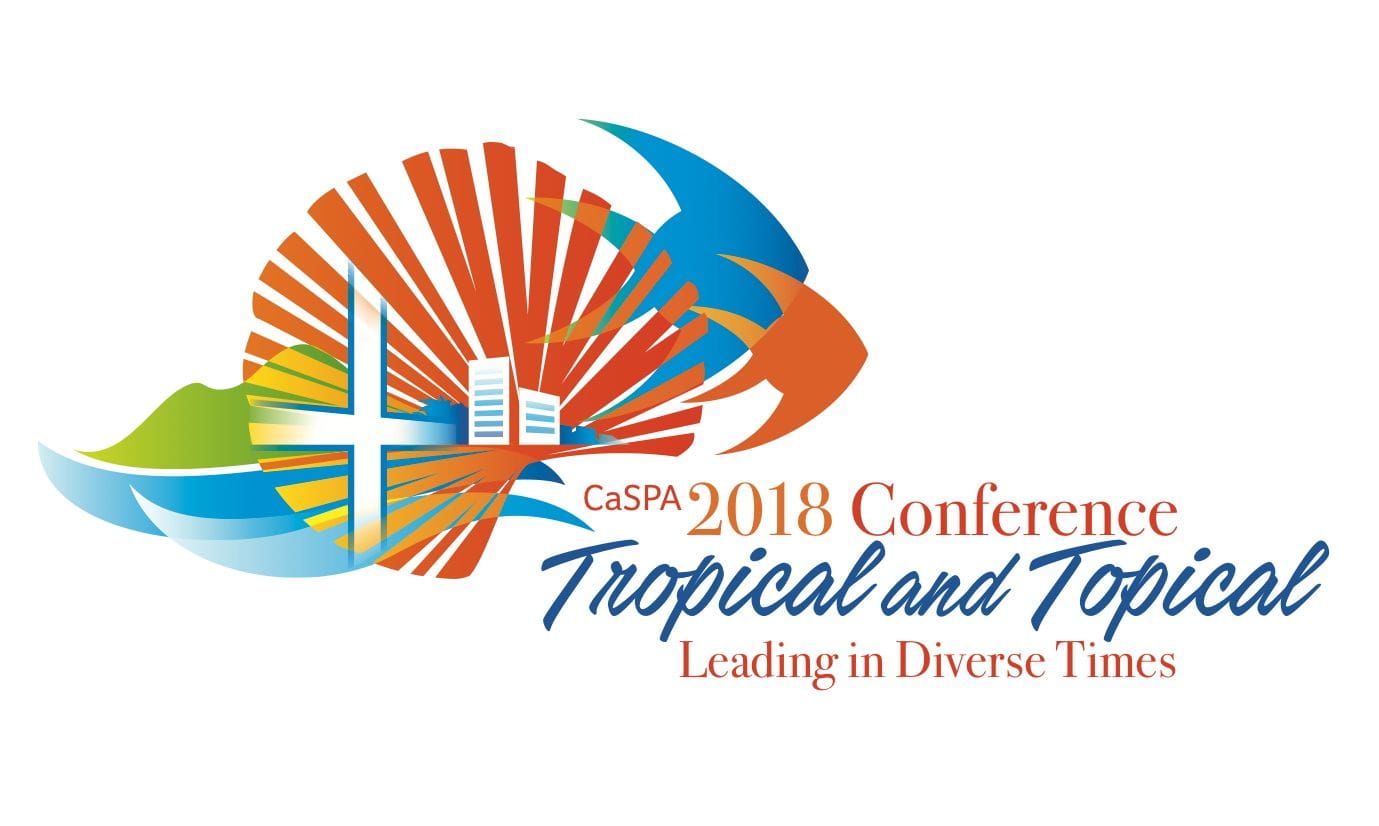 A Conference specifically designed for those in Senior Leadership of Catholic Primary and Secondary Schools in Australia
Dates: 15 - 17 July, 2018
Location: Cairns Convention Centre
CaSPA Forum - Review of Governance for Plenary 2020
The CaSPA President, Dr Andrew Watson discussed the importance of participation in the planned Plenary Council in 2020
CaSPA's focus would be on Governance of Catholic Schools
Below is the Research Paper prepared by Dr Peter Casey which was distributed to provide important background about Governance in Catholic Education.
PLEASE DOWNLOAD:
Conference Papers:
Click on the Title to download the presesentation material
Conference Photos- click on the title to view gallery
Conference Program
[Click to download a copy of the latest Conference Program ]
Please support the Conference Sponsors:
PLATINUM
At Danihers Facility Management we offer a range of services to help manage, clean and maintain your school. Passionate about clear communication and strong relationships, our goal is to create a safe, healthy, working and learning environment. We do this through on-site facility management, property maintenance, asset management, general and specialised cleaning, grounds maintenance, essential services monitoring and auditing, security, staffing, waste management and related services.

With 31 years in the industry, our success is based on:
1. Ensuring we're always approachable and listen to our clients
2. Behaving with honesty and integrity
3. Delivering professional, high-quality service
4. Creating client value through our service-oriented approach
5. Attracting, developing and retaining passionate team members

Where possible, we focus on solutions to reduce overall energy use, proactively manage waste, and use green products to enhance indoor air quality.

With MSP Photography, smiles come first.

Made up of 25 local businesses and backed by a national resource centre, MSP Photography is Australia's leading school photography company. We offer high-quality school photographs to suit all family budgets and our friendly personal service extends beyond photo day.
By choosing MSP Photography, you're choosing a locally-owned business with ties to your region and community. This means your MSP photographer knows your school, its children and your community. In fact, you're likely to find a friendly MSP staff member rolling up their sleeves at everything from sports carnivals to dance recitals, community classes, service club meetings, cultural events and, of course, fundraisers
We know you're busy which is why we offer easy ordering, friendly administration, quality product and on-time delivery. Photo Day shouldn't be stressful, and we want everyone smiling.
We also understand the importance of setting your school apart from the rest. That's why we offer a wide range of professionally finished promotional products designed specifically for schools, including a wide range of printed items to keep your school at top of mind. From banners and business cards to presentation folders and yearbooks, we can take the hassle out of school promotions.

csf.com.au

Catholic Super is proud to be a Platinum Sponsor of the 2018 CaSPA Conference.

For over 45 years we have protected and grown our members' super. We understand the importance of serving the education community and this is reflected in the way we work with integrity, compassion, trust, respect and humility.
We are an award-winning industry super fund and have been rated a "best value for money" super fund by independent ratings agency, SuperRatings, for more than 10 years in a row*.
Catholic Super provides members with:

Local service over the phone, online and in person
Exclusive member offers and rates for banking services through our 100% owned banking institution, MyLife MyFinance
A wide range of investment options, with a proven history of investment performance
Competitively priced insurance cover through Death, Total and Permanent Disablement, and Income Protection insurance
Professional financial advice from our financial planning team, that specialises in helping you manage debt more effectively, retirement planning and aged care planning.

To find out more about Catholic Super, call Loretta Drago our National Partnerships Manager on 0409 596 633 or visit csf.com.au
*superratings.com.au

At Woods Furniture we believe that education is of the utmost importance, not just for the children of today, but for our world tomorrow.

This fundamental belief has driven our team, for over half a century, to study how children learn from a behavioural, ergonomic and cognitive perspective, and to develop furniture that is flexible, adaptable and stimulating.

We create furniture that inspires and enables students to reach their full learning potential and contributes to a better future for them and our planet.

At Woods, we're for flexible learning.

seqta.com.au

SEQTA Software is a multi-award-winning K-12 education software that unifies and comprehensively manages all aspects of a school's teaching and learning. Its intuitive LMS is modelled on teachers' actual workflows to provide unprecedented efficiency.
By bringing together multiple information sources into one easy-to-use LMS, SEQTA liberates teachers from labor-intensive, disparate and fragmented software or paper-based systems.
SEQTA's LMS enables schools to manage attendance, student welfare, lesson planning, curriculum mapping, marking and academic reporting, while engaging teachers, administrators, parents and students in an interactive, supportive online community.

A Reputation Built over 30 years
Established in 1990 in Melbourne's bayside suburbs, PSW has been trusted by parents and schools for close to 30 years.

Our uniforms are designed to last and perform while also ensuring students feel comfortable and proud. Quality is at the core of every item we supply. PSW owns the entire uniform process from start to finish. With our own manufacturing facility, this means we have total control over design, fabric colours and composition, logo application, cutting, sewing and shipping. This means that our customers get consistency and a full manufacturing guarantee always.

With an extensive range available we can dress your students from head to toe. Blazers, ties, shirts, trousers, dresses, hats, bags, socks and everything in between. Sports uniforms are also covered with a wide range of fabrics and contemporary designs available. Even team sporting apparel is included.

Multiple supply streams are available including 18 retail stores nation-wide as well as on-campus facilities, direct to school supply and online. (Our website is currently undergoing a major overhaul so will be vastly improved in the coming months).

In the 2018 back to school period, PSW proudly delivered 99.68% of product on time so that practically every one of the 200,000 students clothed by PSW were in full uniform on Day 1 of the school year.

PSW has shared a partnership with CaSPA for 7 years now. We value and appreciate this partnership.
Gold Sponsors
ccinsurance.org.au

Anzuk Education assists schools with their specific requirements across casual relief, contract placements, leadership and executive search engagements. =

Our service is innovative and unique. As the largest combined provider of casual relief, contract and ongoing placement positions for teachers, our vast network is represented by over 5,000 quality educators each month working in schools who align with our purpose of providing exceptional experiences for their students.

Combined with access to our interstate, international and our digital and social networks, our skilled teams can provide access to the best educational talent for each school we partner with.

We pride ourselves on helping schools finding quality educators for each specific need and with this alignment, ensuring we maximise exceptional educational outcomes for students every single day.

We look forward to partnering with you.

Sentral Education The leading school and student management solution in Australia.

Sentral is a proven web-based software solution that seamlessly manages school administration, student data and so much more.

Our tailor-made solutions help administration staff, teachers and school leaders save valuable time to focus on improving school and student outcomes. 100% Australian owned and operated, Sentral is the trusted solution of choice in over 1,900 schools across Australia.

Our current product categories include attendance, administration, wellbeing, assessment &reporting, insights, class builder, parent portal and parent app.

CCI has been protecting the interests of the Catholic Church in Australia for more than 100 years. As an organisation owned by the Catholic dioceses and religious institutes of Australia, CCI is committed to ethically and compassionately supporting the Australian Catholic community.

CCI actively engages with the wider Catholic community to help support the Church's mission in pastoral, education, health and welfare work. We understand the unique needs and mission of the Church requires a specialised insurer who understands how best to serve its community.

We provide a range of insurance products including property, motor vehicle, liability and workers compensation. We also offer an investment management service.

Edval Education is a leader in school timetabling and daily management systems.

We are an Australian owned company working with schools for over 20 years in Australia, Asia, Ireland, US and the UK. Our timetabling software easily integrates with many School Information Systems and Learning Management Software.

Edval is a trusted provider of unparalleled software, unprecedented timetable solutions and first-class support to hundreds of schools across Australia and beyond. We listen to our customers and create innovative software based on their needs and requirements.

Edval regularly satisfies the requirements of schools who have been told they are too complex for other systems. The powerful algorithms consider a large number of requirements to produce optimised timetables of high quality. Edval captures the potential of what currently happens in schools: the knowledge that is otherwise held only in the head of a timetabler. Edval automates manual processes and makes the complex simple.

We're a bank created by teachers for teachers.

At Teachers Mutual Bank we're dedicated to helping education sector employees and their families make the most of their money. Our products and services are designed to meet their circumstances and life stage, so they can be better off financially. As a mutual, we reinvest our profits into the community we work in.

ü We're the only bank exclusively for teachers, their families and the education sector. We have over $6.7 billion in assets and help over 191,000 members.

ü As a purpose-driven bank, we ensure that our profits do good in the world by providing scholarships, sponsorships and much more.

ü We're committed to being a responsible lender and acknowledge our obligation to be transparent, act with integrity and support members in financial difficulty.

*If you work in the Australian education sector or you are a family member or partner of a TMB member you may join TMB.
Silver Sponsors